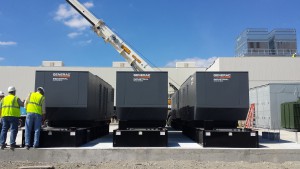 CDI Electric is the premier source for generators in Northern Kentucky and the Greater Cincinnati tristate area. At CDI Electric, we are committed to offering superior generator services at affordable rates and our experienced professionals service and install generators of all brands and sizes, providing the support you need at a price you can afford.
Why choose CDI Electric Inc. for your Generator Needs
For reliable electrical service, you want industry-leading professionals. The technicians at CDI Electric Inc. are members of IEC (Independent Electrical Contractors) and the Home Builders Association. These affiliations ensure we remain current in the latest trends in generator services and drive us to the front of our field. We are committed to upholding the highest standards for both service and products.
CDI Electric Inc. offers a complete line of electrical services including:
Locally owned and operated in Northern Kentucky/ Cincinnati Area
For 20 years, CDI Electric Inc. has provided reliable, professional electrical services to residents and business owners throughout Northern Kentucky and Greater Cincinnati. Locally owned and operated, CDI Electric is committed to exceeding customer expectations every time with top-notch, personal service. Our team consists solely of experienced, certified staff who deliver impeccable service to meet all your electrical generator needs.
Contact CDI Electric Inc. today at 859-291-9189 for all your residential, commercial and industrial generator needs.